What is Sumac Spice – Flavour! Flavour! Flavour!
All You Wanted To Know About Sumac, And What To Use Sumac For?
If you enjoy Middle Eastern cuisine, you've probably already enjoyed sumac's tangy, citrusy personality. The spice's bright wine color is also a hard-to-miss telltale.
Sumac is having a moment. Although people have used it for thousands of years, western cuisines are finding in the spice's unique color and taste profile an opportunity to embellish dishes while infusing them with pleasant acidity.
What is sumac spice, and what to use sumac for, are still two topics clouded in mystery, but today we're unraveling them and dissect sumac once and for all.
What Is Sumac Spice?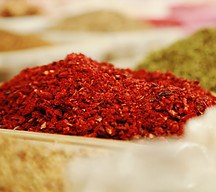 Sumac is a Middle Eastern spice. The spice's uncommon name derives from the Arabic summāq meaning "red," and it's obtained from a few of 35 species of flowering shrubs of the Rhus species, being the most common the Rhus Coriaria or elm-leaved sumac. The plants themselves are subtropical in origin and can be found in East Asia, Africa and North America.
Sumac is the fruit of the rhus shrubs, seen from a distance for their bright red color. These small drupes, clustered at the tip of the branches, are often harvested manually.
The red spice is not only a creative ingredient for both traditional and modern dishes, but it's also healthy. Ancient Greeks, Romans and Persian cultures knew that sumac was not only tasty and good-looking but also beneficial.
What To Use Sumac For?
In the past, before citrus fruits dominated the acidic flavors in our food, people used sumac to add a zip to dishes. As you know, acidity elevates the flavors and balances the fat in food.
Sprinkling sumac over yogurt, hummus, grilled fish or veggies are natural ways of adding the healthy spice to your diet, and sumac's burgundy color will enhance your food presentation too.
Using sumac in the kitchen is as easy as adding a teaspoon to salads, seafood, stews and soups as if you were adding a drizzle of lime juice. Sumac berries are acidic, and the tanginess translates to the powdered spice.
Sumac's Health Benefits
Sumac regulates blood sugar –Consuming sumac consistently can prevent insulin resistance by lowering blood sugar levels, a benefit people with diabetes or diabetic family history will appreciate.
Sumac might reduce cholesterol – Some studies suggest sumac can help reduce triglyceride and blood cholesterol levels, mainly low-density or bad cholesterol, thanks to the berries' polyphenols and flavonoids.
Sumac may strengthen your bones – Certain compounds in sumac might enhance bone metabolism, strengthening the bones and preventing their premature de-calcification. We still need more scientific studies to confirm these claims, but the results look promising so far.
Sumac has lots of antioxidants – Sumac is also an important source for antioxidants, which can bind with harmful free radicals floating in your bloodstream, responsible for tissue degeneration and cell damage. Oxidation leads to many modern maladies from heart disease to premature aging.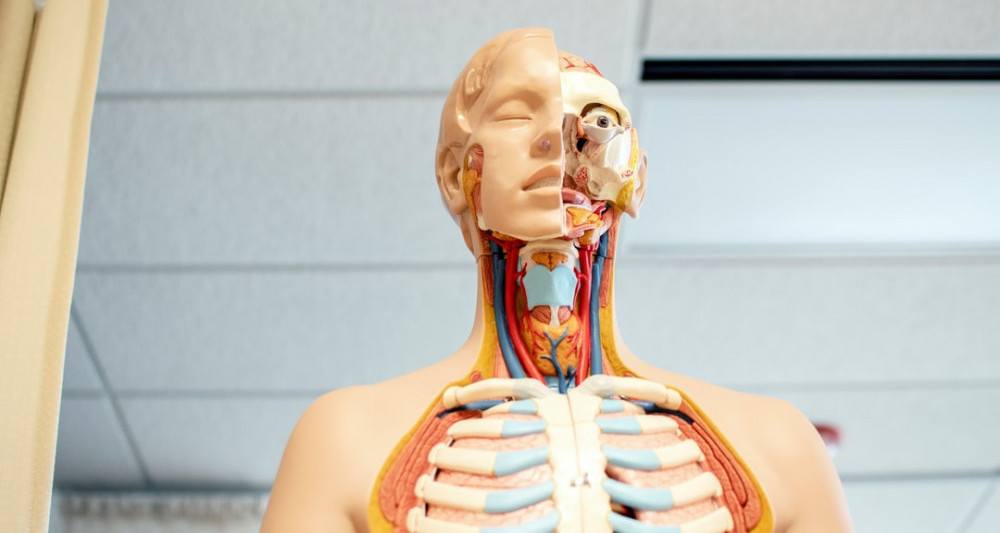 Compounds in sumac could relieve muscle pain – Antioxidants in sumac could reduce chronic inflammation, reducing joint pain, soreness, and easing muscle pain after work out. Sumac is now part of many nutritional supplements and has been embraced by the health-conscious community.
Nutritional Value in Sumac
Two teaspoons of sumac add 15 calories to your diet, 6% of your sodium daily needs and 3% of potassium. In addition, the same amount of sumac adds 32% of your daily intake for Vitamin A, and 5.2% of iron. 
Interestingly enough, despite sumac's acidic taste, the berries only have trace amounts of vitamin C. They get their acidity form malic acid.
Fun Facts About Sumac
Here are a four interesting facts about your new favorite all-natural flavoring agent, sumac.
Although herbivores don't eat sumac for the shrub's thorny nature, a wide variety of birds, attracted to the berry's color, spread the plant's seeds across the land.
Native Americans appear to have enjoyed smoking sumac fruit wrapped in leaves. Perhaps they knew something we don't.
Sumac has so many polyphenols; it is used for tanning leather, mostly in Morocco, as part of centuries-old artisan techniques.
Some sumac related plants are poisonous, so don't eat wild sumac unless you know the difference between the dangerous and the safe varieties.
Now You Know All About Sumac
Now that you know how to cook with sumac, where it comes from, and the health benefits it might bring, it's time to get yourself some brightly red powder and get cooking. You can shop for Sumac here
**High Quality Pure Sumac, No Salt, No Irradiation can be bought here**
Share this information with your friends and family and invite them for dinner; see if they can distinguish what gives such a tangy taste to your meals!
---
Highly Rated Social posts – recipes using supac spiceal Posts
---
Sources:
https://en.wikipedia.org/wiki/Sumac
https://www.cookinglight.com/nutrition-101/how-to-use-sumac
https://www.masterclass.com/articles/what-is-sumac-learn-how-to-use-sumac-with-tips-and-8-sumac-recipes
https://www.bbcgoodfood.com/glossary/sumac
https://stepfeed.com/12-facts-to-know-about-sumac-before-sprinkling-it-on-fattoush-1559
https://www.nutritionix.com/food/sumac
draxe.com/nutrition/sumac-spice/
---