What is Galangal Spice – Is it a Root or a Leaf
What is Galangal Spice, What is Galangal Root, and How to Use It?
If you ever wondered what makes those Vietnamese soups and Thai curries so enticingly delicious? Chances are that extra oomph comes from galangal. The Southeast Asian gnarly rhizome is the secret ingredient behind the fragrance and earthy spiciness that elevates soups, curries and stews from good to great.
Powdered galangal is the root's most convenient form, and probably the most widely available. The fresh roots, although harder to find, have a unique aroma hard to match.
Sappy, light-footed and aromatic, galangal might be a lesser-known spice in the West, but just of a pinch of the spice or a slice of the root can change your food's profile entirely, for good.
Did you know? The fragrant galangal powder was used in the Middle Ages in Europe for protection against evil spirits? Actually, the root has lots of health benefits and has been exploited by Indian and Chinese medicines for centuries. European early medicine used galangal in their treatments, too, because as you'll soon find out, galangal can do it all.
What is Galangal?
Galangal is a rhizome closely related to ginger. Both are members of the Zingiberaceae family of tropical plants along with turmeric. Actually, the roots look very similar. Galangal's peels are lighter and smoother than those of ginger, and the root itself is more intensely fragrant, but similarities are uncanny. It's not a surprise that galangal is also called Siamese ginger.
There are four main species of galangal: greater galangal, lesser galangal, sand ginger and the Chinese ginger. The lesser galangal (alpinia officinarum) is typical for medicinal uses, and the greater galangal (alpinia galanga) plays a leading role in the kitchen.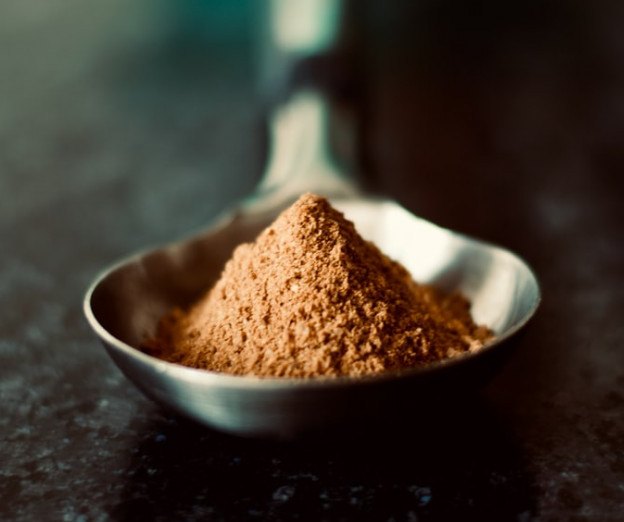 Growers harvest galangal in late summer, and despite the root being the most prized part of the plant, the leaves, flowers and stems are enjoyed as vegetables in Southeast Asia.
Galangal might look a lot like ginger, but its aromas are unique. Expect citrus aromas, earthiness and scents reminiscent of pine nuts, more aromatic but milder and less astringent than ginger.
There are many uses for galangal root and its powdered version, the galangal spice. They're widely used in Thai, Indonesian and Vietnamese kitchens, but have diverse applications in traditional medicine too.
Galangal Health Benefits
If you're wondering, what is galangal spice? a Southeast Asian cook will tell you it's the soul of thier food. If you ask a medicine man, what is galangal root? he'll answer it's a cure for all maladies.
Galangal is an excellent source of antioxidants, which can prevent and reduce the risk of oxidative stress, which causes premature aging and body tissue degeneration.
Galangin, a bio active compound in galangal, is effective against certain cancers, although research is still needed to add the compound to conventional medical treatments.
Like other ginger family members, including turmeric, the rhizome can reduce inflammation, easing joint pain and hypertension.
Galangal oil, a highly concentrated substance, has antimicrobial properties and can fight several bacteria, viruses and harmful fungi.
Both scientific studies and traditional medicine support the idea that galangal might improve fertility in men, increasing sperm count and sexual drive.
Nutritionally, galangal is a superb source of dietary fiber with up to 2 grams or 7% of your daily intake, and it has elevated amounts of vitamin C.
Polyphenols in galangal, powerful antioxidants can also reduce blood sugar and low-density cholesterol levels.
Healing men have used the Galangal root in both Ayurvedic and traditional Chinese medicine. As modern studies reveal more health benefits, we'll soon be seeing it on the shelves more often.
Nutritional Values in Galangal
Nutritionally, galangal is a superb source of dietary fiber with up to 2 grams or 7% of your daily intake, it also has elevated amounts of vitamin C. The rhizome is an excellent source for potassium, calcium and iron, and adds little to no calories to your diet.
How to Cook with Galangal
There would be no Thai curry without galangal. It's a key aromatic element in the country's colorful curries and soups. Malaysian and Indonesian beef and coconut milk stews rely on the root to give them their unique flavor.
Both fresh and powdered, galangal is ubiquitous from China to Indonesia. Generally, galangal is used around the world to flavor everything from Russian liqueur to ice cream. Galangal tea is delicious and healthy, and perhaps the easiest way to add it to your diet.
If you want to buy galangal, you'll find fresh galangal root in Asian specialty stores when in season. In powdered form, galangal is more common and can be found in most supermarkets, specialty stores and online herb and spice stores.
Galangal is on the Rise
With a wide array of health benefits, galangal is being incorporated to nutritional supplements and enriched protein powders.
As a condiment, we haven't seen galangal rise to stardom, at least globally. As with ginger, which is now widely used in both Eastern and Western cuisines, galangal will have its moment, and it will be a delicious one.
Dried Galangal Sliced – Check it out
Organix Ground Root Powder – Check it out
---
Highly Rated – Social Media Chatter on Galangal
---
Sources:
foodrepublic.com/2014/01/22/what-is-galangal-and-how-do-i-use-it/
en.wikipedia.org/wiki/Galangal#Uses
healthline.com/nutrition/galangal-root
thekitchn.com/whats-the-difference-between-galangal-and-ginger-236291
fgcu.edu/cas/communityimpact/foodforest/files/Galangal-ADA.pdf
healthbenefitstimes.com/galangal/
softschools.com/facts/plants/galangal_facts/1664/
healthyhildegard.com/what-is-galangal/